Five Lessons You Can Learn From the World\'s Most Admired Companies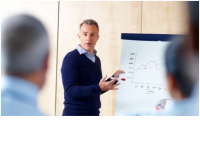 What are the practices that have helped the top companies such as Apple and Google sustain their success.

Hay Group has performed supplemental research to uncover the business practices that make these and the other top companies both highly regarded and highly successful. A hallmark of the WMAC is consistently strong performance and reputations amid changing business conditions. ?
This year Hay Group studied the approaches the WMAC are taking to sustain performance and has identified five things that make these companies stand out and how managers can put them into practice in their organizations.
1. Involving employees at all levels in promoting efficiency and innovation. While 76 percent of peer firms regularly reach out to employees for ideas on how to increase efficiency, this is standard practice for 91 percent of the WMAC. These companies are also much more likely to encourage managers and employees to take reasonable risks to increase organizational effectiveness.
Managers should realize that those closest to the action are most aware of and best suited to recognize what could be working more effectively. Management by "walking around" is more critical than ever.
2. Recognizing that work/life balance is about more than employee comfort. The WMAC recognize that taking work/life balance seriously is essential to avoid burning out and losing key people. Half of these companies view this issue as a top priority over the next two years, as compared to only 30 percent of peers.
Managers should recognize that people's lives are more holistic – being respectful of this and accommodating it is a winning strategy.
3. Keeping skills current. The WMAC do more to ensure that employee skills keep up with changing job demands. This promotes personal development for employees while helping the organization keep pace.
Managers should be attuned to employees' needs and not neglect small or simple opportunities – something different is better than nothing at all.
4. Managing performance. The WMAC place emphasis on managers coaching employees on an ongoing basis to provide them with feedback and identify performance barriers.
This is a manager's No. 1 job – they should be clear with employees about their expectations and show employees their linkage to the organization's larger goals. They must be aware of employees' activities so they can provide advice and counsel as well as ensure employees are engaged and on the correct path.
5. Linking reward and contribution. The WMAC do more to differentiate rewards based on employee contributions. This has been corroborated in past research where Hay Group has found that most admired companies have systems and processes that produce distinctly higher reward levels for their higher-performing employees.
Managers must look at their teams and reward dollars as investments. In an environment of greater scrutiny, where lower-performing people have been weeded from the organization, it's more challenging than ever to distinguish the best from the rest, but working toward this will yield dividends.

The WMAC show us that sustained performance depends on giving people the conditions to contribute and succeed – whether it's harnessing their ideas, promoting work/life balance, sharpening their skills or giving them clarity of purpose.
If you wish to publish any matter or to open a dialogue, please send your contribution to coffeebreak@job.sy