10 ways to improve your chances for a promotion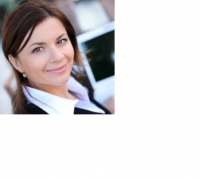 What can nervous workers do in an economy plagued by unemployment? Plenty, be Indispensable at Work, who believes that people can not only survive but (gasp) thrive despite current conditions. 
Your employer wants problems solved, opportunities exploited and the job done," Convince your boss that no one solves, exploits and does more and better than you, and you will make yourself indispensable. Here are a few tips to get you started on the path to becoming someone too valuable to lose.
Speak the language of business
"People who become truly fluent in a second language do so by acquiring the habit of not merely speaking in the language, but thinking in it, Every business speaks in a single language. It is the language of money."
Whenever you think about yourself and your skills, try quantifying your value in terms of money you've saved or made the company -- and how you can continue to do so. For instance, if you report that you followed up on 23 new customer leads last week, also tell how many of them requested quotes and how much income these potential sales could generate.
Demonstrate that you have transferable skills
"The last thing you want your boss to do is think of your job as a socket into which any number of others could just as easily be plugged, translate your achievements into transferable skills. This will more sharply define what you bring to the workplace table -- not just at your current job, but potentially at any job."
Showing that you are capable not only of doing your present job well but that you possess abilities beyond your job description makes you more valuable and promotable. Look for opportunities to mention and display transferable skills. For instance, if your boss asks for help formatting a document, you might respond by saying, "I don't specialize in that program, but, tell you what, I've always been a problem solver. Let me take a look for you."
Treat your boss like a customer
Never forget that your boss is a customer: somebody who trades value (a paycheck) in the expectation of receiving value (your productivity).To deliver total satisfaction to this key customer, you need to make it your business to know as much about his needs, wants and expectations as you possibly can.
Foremost, you need to do excellent work. Ask questions to gather as much information as possible so that your output matches his desires. Take ownership when an issue comes up, meaning don't let go of a subject until a satisfactory solution has been found. Even when the "customer" is wrong, look for ways to say, "You're right" or, "You're right, but ... " to give your boss the feeling that you are always capable of figuring out how to deliver what he wants. Branding yourself as the workhorse, clutch player or problem solver makes you valuable.
Be the office diplomat
A final piece of advice: the indispensable man or woman creates rapport with everyone in the workplace. It is up to you to see for yourself and to persuade others to recognize that the common goals of the enterprise outweigh all differences, conflicts and private motives.
Some ways to do this include: 
·   Using rapport-building vocabulary; think "we, us and our" instead of "I, me and you."
·   Avoiding language that causes panic, such as "crisis," "fault" or "cannot."
·   Demonstrating respect for the property, space and time of others.
·   Offering to help, especially without being asked.
·   Treating criticism as suggestions for improvement.
·   Being accountable and apologizing when necessary.
·   Resolving disagreements in ways that add to the bottom line, not that prove one person or the other was right.
By being the person who brings the team together, keeps the team together and positions it to win, bosses and colleagues will have a hard time envisioning the workplace without  you.
If you wish to publish any matter or to open a dialogue, please send your contribution to coffeebreak@job.sy